Domain Names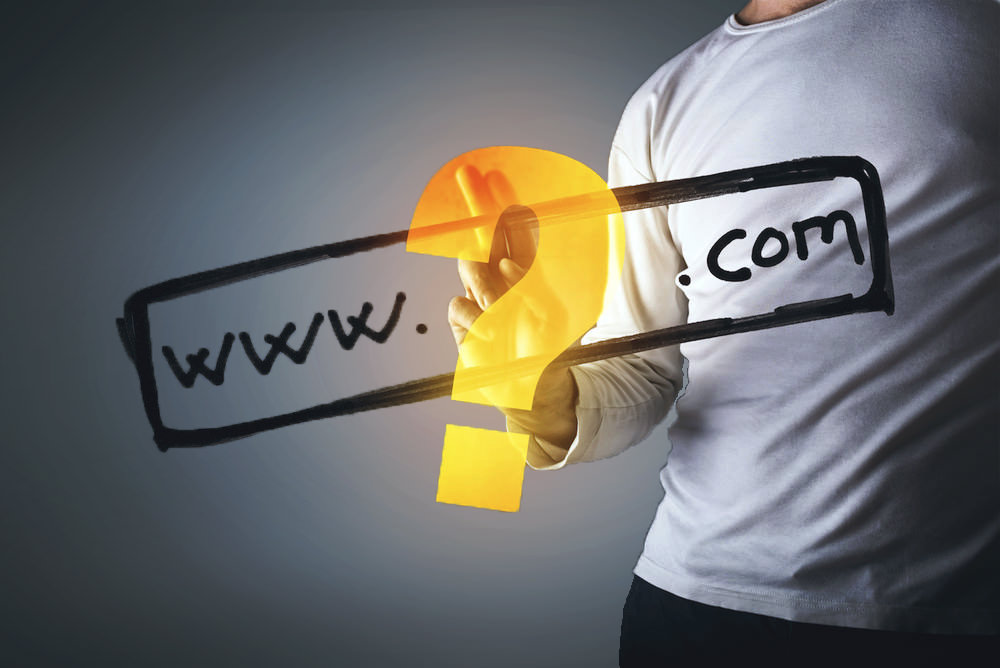 One of the first things to do when starting a new website is to pick out a domain name. A domain name is a unique name that helps identify a website online. A domain name acts the same way a physical address is used to identify a business or residence in the physical world. It's what online visitors use to locate a specific website online. When you visit a certain website, the domain name appears in the web browser's address bar.
A domain name typically contains three elements i.e. the name of an entity/origination, type of organization and its top level domain. For instance, from the name www.CincinnatiGuitarShop.com you can clearly identify the name of the company, the services they offer, and their top level domain.
Picking a good domain name is critical when creating a website. The domain name is what your customers will use to find you online or use to link back to your site. iMobileFusion offers domain registration services to our clients to help you purchase and manage your domain names conveniently in one place.
The domain name you choose needs to be easy to remember and should reflect your business. Choose a name that closely matches your business. If your business name may already be taken, you can let your domain end with .biz or .net instead of the conventional .com or you can try adding the city where your business is located to the domain name
Domain Pricing
Tld
Usage
Register
Renew
Transfer
RGP

Redemption Grace Period - The cost of recovering a domain that has lapsed past expiration and into the registry redemption grace period.

ID Protection Offered
Restrictions
.com
Commercial Websites
$12.50
$12.50
$12.50
$350
.info
Informational Websites
$12.50
$12.50
$12.50
$350
.mobi
Commercial Websites
$22,50
$22,50
$22,50
$350
.net
Commercial Websites
$12.50
$12.50
$12.50
$350
.org
Organizations
$12.50
$12.50
$12.50
$350
Interested in a Tld we don't currently offer?
Contact us
and chances are we'll be able to add it.
ID Protection AKA Privacy Protection
International rules require the valid contact information (also known as Whois) to be available for every domain name. ID Protection will cloak your identity & will provide proxy contact-information in the Whois. ID Protect will also reduce spam. In the cloaked Whois-information, you'll be provided with a proxy email address that changes a couple of times every year. You will be forwarded email sent-to that proxy address, but if that proxy address changes, the spam that has been sent to the old address will bounce. When a company or individual registers their domain name, they're required to provide the WHOIS information.

Unprotected WHOIS
Cincinnati Guitar Shop
John Doe
12 Main St.
Cincinnati, OH 45202
United States
(513) 555-1234
[email protected]

Protected with ID Protect
Whois Privacy Protection Service
PMB 368, 14150 NE 20th St - F1
C/O cincinnatiguitarshop.com
Kirland, WA 98033
United States
(425) 274-0657
[email protected]
Domain ID Protection will conceal your personal information. Marketers and spammers can easily access your personal information if you registered your domain by doing a look up in the WHOIS-system. Providing your personal information online basically presents a privacy-risk to both corporations and individuals. Marketers can use the phone number that is provided by registrants to make sales-calls. Companies may use your address to try to sell their services. By incorporating a domain-protection service, the information will be concealed so the registrants don't have to be worried about their personal-information getting leaked via the Internet. ID Protect will provide proxy information rather than your personal contact-information. Anyone who wants to contact you will use proxy information, & it will be forward to you.
On TLD's that offer Domain ID Protection, we charge an additional $7.95 per year per domain you add it to.
Tips on choosing a great domain name
Choose a simple name to make it easier for people to memorize and remember.
Use the right keywords. People use certain phrases to search for websites online. For instance if you are launching a website selling Guitars be sure to mention the word Guitar in your domain name.
Keep the name short and easy to type
Make sure that the domain name you choose is unique to avoid copyright issues.
Use the right domain name extension such as .com, .org, biz, .net, .co etc depending on your business. For instance .net is ideal for a technical site, .org for an NGO and .biz for an eCommerce site.
Interested in our domain name services?
Just like with our Premium Web Hosting service, We only offer our domain registration services to our clients. If you are already an existing client, you can search for available domains and purchase them within your Client Area. If you need any assistants, feel free to Contact us.